How You Can Benefit from Change Management Training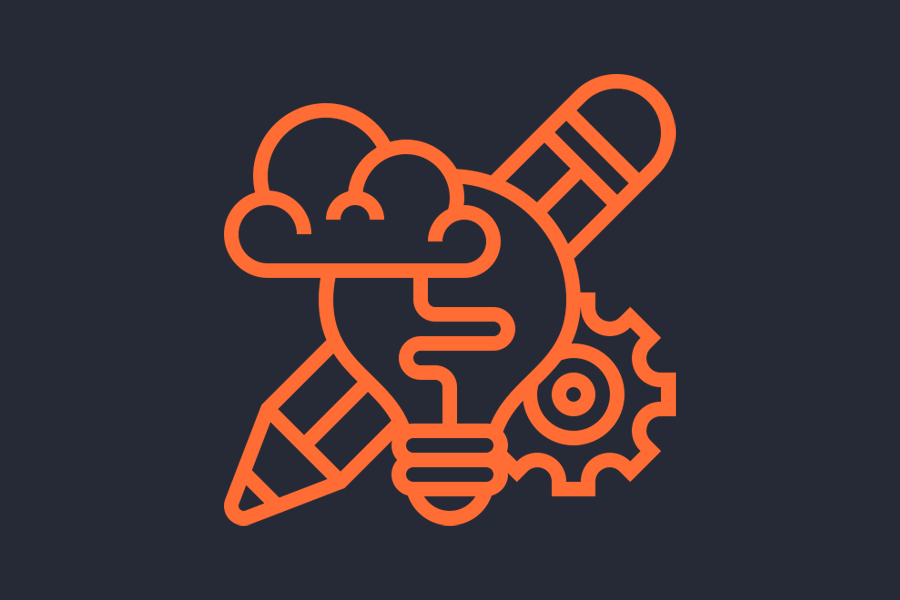 Are you looking to improve your success rate within your organisation? If so, change management training may be the answer. Unfortunately, many individuals don't understand how to handle change, which can lead to frustration and a lack of productivity
A change management course can teach you how to properly receive and implement change successfully into your work routine.
Let's go over some benefits that change management training can provide for you.
What Is Change Management and Why Do You Need It?
Change management is the process of preparing, implementing, and monitoring organisational changes. These changes can be small, such as a new software program being introduced, or large, such as a company-wide restructuring.
Change is a constant in the business world. Organisations that can effectively ensure successful implementation of change will be successful than those that are not. Change management training can help organisations to:
Reduce resistance to change
Increase employee engagement in change initiatives
Improve the success rate of change initiatives
Accelerate the adoption of new processes and technologies
Reduce the negative impact of change on employee morale and productivity
Change management training will show you how to properly receive change and adapt to it so that you can continue working effectively. It is typically designed for people at all levels of an organisation, from managers to frontline employees.
Using Change Management as a Tool for Success
A change management course will teach you how to share your vision with others and interpret it in the context of change and development. Additionally, the course will provide a support structure that employees can rely on while progressing through the implementation process.
By learning these skills, you can manage change more effectively within your organisation. This, in turn, will lead to improved conversion rates and a more positive work environment.
The Importance of Advocating for Change
Advocacy is important because it helps your employees understand what you're working toward and why the change process is necessary. Without you as an advocate, changes may be met with resistance and may not be successful.
If you're looking to improve your organisational success rate, consider enrolling in a change management course. You'll learn the skills and information you need to effectively manage change and create a more sustainable work environment.
Benefits of Change Management Training for Professionals
Businesses are always on the lookout for professionals who are adaptive and can pioneer change in the workspace. If you're looking to upskill and work in an industry that's due for massive changes, especially with the rise of AI, this is your opportunity to stand out and be a leader.
Skill Validation and Professional Credibility
Change management certification validates your skills and knowledge in managing change, both individually and technically. It demonstrates your professional credibility and assures organisations of your proficiency in change management. This can make you a more attractive candidate for leadership roles in successful change initiatives.
Enhanced Salary and Career Prospects
Globally recognised change management certifications are highly valued by employers and can lead to enhanced salary and career prospects. Certification validates your skills and knowledge in managing change, making you a more attractive candidate for leadership roles and new career opportunities.
Competitive Advantage and Communication Skills
Change management training gives you a competitive edge by equipping you with the knowledge and skills to leverage change opportunities effectively. It also improves your communication skills, enabling you to clearly and concisely convey change objectives and develop strategies for stakeholders. This can foster collaboration and increase productivity.
Benefits to Organisations of Change Management Training Program
Organisations and businesses that must stay effective and ahead of the competition can't stick to traditional, inefficient methods forever. Fostering change and making it a better experience for your company's results and employee morale is key for adapting businesses.
Improved Organisational Effectiveness and Stakeholder Engagement
Change management training can help organisations improve their organisational effectiveness and stakeholder engagement by teaching them how to better manage change initiatives. This includes teaching them how to effectively communicate the need for change, outline objectives, and provide support and guidance throughout the change process.
Reduced Costs and Increased ROI
By adopting a change management framework, organisations can reduce costs and increase ROI. This is because change management frameworks help organisations to align the technical and people sides of change initiatives, which can lead to more successful and efficient change implementations.
Reduced Risks and Improved Strategic Alignment
A structured approach to change management can help organisations to reduce risks by ensuring that change approaches are aligned with clear goals. Change management professionals can also help organisations argue the merits of proposed transformation projects in relation to large-scale business goals and ROIs, which can ensure that everyone understands the value and importance of the proposed changes.
When you enrol in a change management course, you'll learn how to share your vision with others. This is essential as it helps colleagues understand what you're working toward and why the change is necessary.
Becoming a support structure to rely on
If your employees struggle to implement change, you can be a support structure they can rely on. This is especially important as it can help employees feel more comfortable and ensure they have someone to turn to if they need help.
Discover Comprehensive Change Management Courses Today
In today's rapidly evolving business landscape, understanding and implementing change is crucial for organisational success. At Althris, we recognise the importance of equipping professionals with the right tools and knowledge to navigate these changes. Our Change Management courses are designed to provide you with a comprehensive understanding of change management principles, strategies, and best practices. Whether you're a manager looking to lead your team through transitions or an individual aiming to enhance your career prospects, our courses offer valuable insights and practical skills to help you succeed in a changing world.
Choosing the Right Change Management Training
When choosing change management training, there are a few key things to consider:
Level of expertise: What is your current level of knowledge and experience with change management? If you are a beginner, you may want to choose a training program that covers the basics. If you have more experience, you may want to choose a program that focuses on more advanced topics.
Cost: A change management process can range in price from a few hundred euros to several thousand euros. It is important to set a budget before you start looking for training programs.
Accreditation: Some change management training programs are accredited by professional organisations. Accreditation can help to ensure that the training program meets high standards of quality.
Course content: Make sure to review the course content of any training program you are considering. Make sure that the program covers the topics that are most important to you.
Delivery format: Change management training is available in a variety of formats, including online, in-person, and blended learning. Choose a format that fits your learning style and schedule.
Two popular change management certifications are the Association for Project Management (APMG) Change Management Foundation course and the PROSCI Change Management Practitioner. APMG focuses on the fundamentals of change management, while PROSCI focuses on applying change management processes. Both certifications are widely recognised and respected by employers.
Final Thoughts
At Althris, we offer a variety of change management courses that can help you improve your organisational success rate.
We believe that change management training and certification are essential for both individuals and organisations. Change is a constant in the world today, and those who can manage change effectively are more likely to succeed.