What is Agile Leadership? (And What Should I Know?)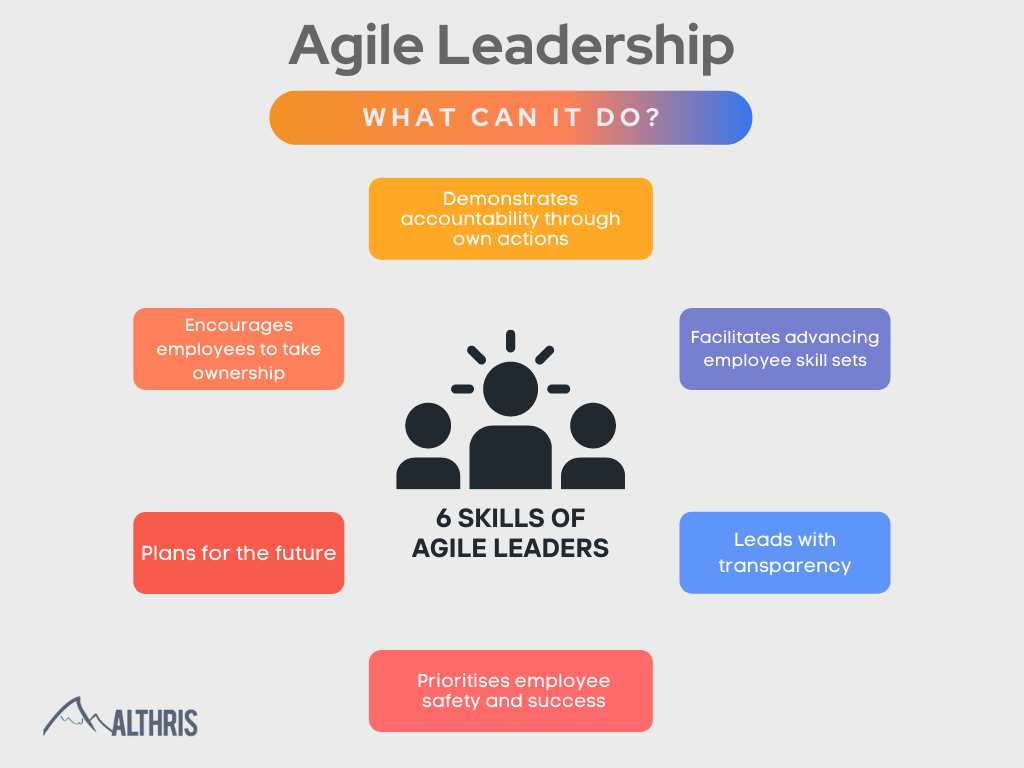 During a time when there is a veritable employment crisis, there is more emphasis being placed on management than ever. Companies are focused on improving turnover rates and introducing things like agile leadership. Over time, this helps boost worker satisfaction and increase production, furthering the company's goals.
Now, you may be wondering, "What exactly is agile leadership?" and "Should I be learning about it?"
In this article, we'll go over what skills and competencies define an agile leader and what you can do to acquire them. We'll also explain precisely why agile leadership is crucial to your business!
Let's begin:
What is Agile Leadership?
The concept of agile leadership accompanied the realisation that, all too often, middle management behaviours were inhibiting rather than facilitating the success of their employees. And while this new method of oversight originated in the tech and software fields, it has since moved into various other practices and professions.
According to Forbes, there are a number of traits that define agile leadership:
Leading with transparency
Encouraging employees to take ownership
Demonstrating accountability through own actions
Planning for the future
Stimulating team discussion
Facilitating extra employee training to help advance skill sets
Prioritising employee safety and success
How Does Agile Leadership Benefit My Business?
As you probably guess, a key feature of agile leadership is that it facilitates employee success and, therefore, facilitates business success. However, the benefits of this form of management run significantly deeper than just that.
Because agile teams work well together and thrive off of communication, agile leadership drives desired business outcomes while simultaneously minimising wasted time and resources. It empowers your team so that your organisation can fully utilise its workforce without sacrificing employee happiness.
What's most important, however, is that your employees will see this as well. They will understand that your style of management benefits them more than any previous place they've worked. This will drive them to invest themselves in the success of your company even though it may not directly affect them.
That's the power of creating psychological safety for your team.
How Can My Team Acquire Agile Leadership Skills?
Acquiring agile leadership skills can be complicated for many reasons. First, you may have managers on your team who don't believe agile leadership is the way to go. As such, they may inhibit your process. Additionally, it can be tricky to train an entire management division in one fell swoop.
Currently, the easiest way to give your team the agile leadership skills they need is to utilise Agile Leadership or Change Management training. Both of these will emphasise readiness for the future and help your managers drive positive outcomes without too many bumps in the proverbial road. Not to mention, your managers will become ACPs, or Agile Certified Professionals, in the process. This will enable them to better serve you no matter what position they're in.
To get started with Change Management or Agile Training today, check out the links in this post. Or, task some time to get better acquainted with the principles of Agile Management. Keep in mind, however, that the longer you wait to implement agile leadership, the more resources and time your company spends working under its potential.
We want to see you succeed, so look into Agile Leadership Training today!