Quick Tips For Scrum Meetings That Work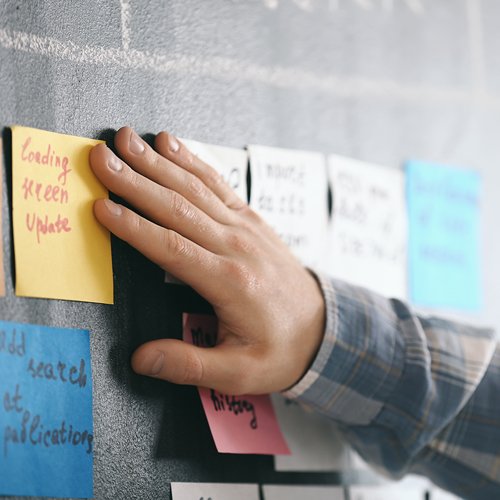 Make no doubt about it the early scrum (Planning and Daily) meetings set the tone for all the following activities of the project. With Scrum, life cycles are short and the pace hot with little time afterwards to re-jig team attitudes and behavior. With the early meeting setting the tone for the rest of the cycles I suggest that you create an additional scrum kick-off meeting. This can help to ensure that subsequent scrum meeting are focused on the scrum job and not the "ground rules"
This Scrum kick-off meetings gets the getting to know how it works out of the way. Subsequent team meetings will need to be rapid stand-up 'huddles' lasting for all of 15 minutes, you don't want your kick-off meeting to seem too leisurely. Yet you also want to take enough time to set the scene properly for future success. The following tips may help:
Remember that Scrum is also about trusting people's ability to solve problems. The team may be the best source of answers for some questions that arise.
Make sure your whole project team is there, for full input and engagement. Change the date to accommodate anyone who has a schedule conflict.
Notwithstanding quick-fire project meetings in the future, allow plenty of time for the kick-off meeting.
Make sure team members get to know each other. Fun exercises and games are one possibility.
State or remind the team of how Scrum works and the roles of the Scrum Master and project team members.
Agree on definitions (when is a deliverable truly 'done') and project tools (specific project management and issue tracking software, for instance).
When you get steam up on your Scrum process afterwards, remember that from time to time, it's good to have periodic get-togethers along similar lines to the kick-off meeting. This can be an important factor in maintaining team enthusiasm, cohesion and momentum
.