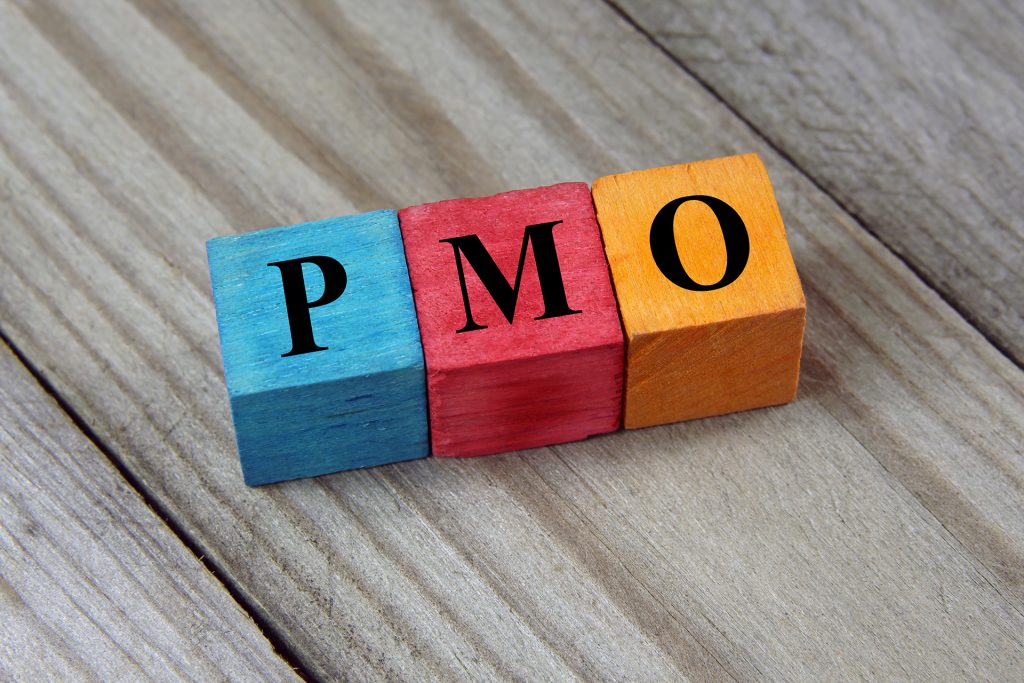 When It Comes To A PMO I'm Generally Asked One Of Two Questions.
Do I need a PMO?
Or
How do we keep our PMO relevant in the agile world?
PMO is not a solution looking for a problem
The question generally comes from different types of companies but my response is the same. What's the problem that you are trying to solve? In too many organisations a PMO is often a solution to an unclear problem. The PMO nay-sayers might say a non-existent problem.
So let's turn this the other way around and figure out what is the business case for the PMO and ask those advocating it to create a project to support the business case.
We can ask ourselves what is the problem that we are trying to solve and put forward the options to solving it. The PMO should deliver clear benefits via a number of services that it offers. Those benefits should be measurable and if the service offering stops delivering the benefit then the service should be stopped.
The PMO should make the job of a project manager (or Product Owner/Scrum) easier and must deliver a service not just add administration. Setting up a PMO to control or oversea projects is simply the wrong approach.
Let's Look At Some Possible PMO Services And See What Benefits They Can Deliver
Lessons Learning – this is a great service to offer as it provides an opportunity to share and learn. The benefits that this delivers can be realised with increased confidence in project delivery. Turning this into a benefit, we could measure current confidence, then implement a lesson learning process and see if confidence improves.
Template Database – Easy to do and can deliver results really quickly. For this we could measure how long it takes to set-up a project before and again after so the benefits are clear.
Project Assurance – Audit/Assurance of projects – this can deliver better governance and greater management confidence in delivery. Yes again find a measure.
Programme Management – Supporting the strategic initiatives by breaking down the big picture into implementable projects. This can deliver much quicker kick-off and the delivery of benefits earlier.
Facilitation – running of particular types of workshops. Perhaps lessons learning/Retrospectives, risk/worry workshop, stakeholder engagement. For this ask the Project manager what they want and check if the services makes their job easier.
A few other Services That are Worth Looking at:
Capacity Planning
Training
Governance Protocols
Impediment Removal
Value Realisation and Value mapping
Resource Provision
Signs The PMO Isn't Working:
The PMO is thought of as a group that checks boxes vs. facilitating productivity
Stakeholders don't understand the PMO purpose or know how to engage
The PMO is regularly considered for the "chopping block" when budgets are tight
Stakeholders go around the process or don't engage with the PMO
Nobody is clear what the PMO does
People duck when the see someone from the PMO
Project managers are acting more as fire fighters instead of fire preventers and are reluctant to look for support from the PMO
If you choose to embark on the journey of building out a PMO, remember the following tips:
Keys To PMO Success:
Start small and have (and recognize) wins along the way
Find a sponsor, Engage and figure out the problem that needs to be solved
Create a business case with measureable benefits
Deliver value quickly
Follow a simple maturity model, phased roll out of services
Treat the build out as a project (requires a charter) and the PMO as a business unit (requires a business plan)
And finally don't just pick the service and offer it, identify the problem and investigate if the service an can support it.