MSP Foundation: A comprehensive guide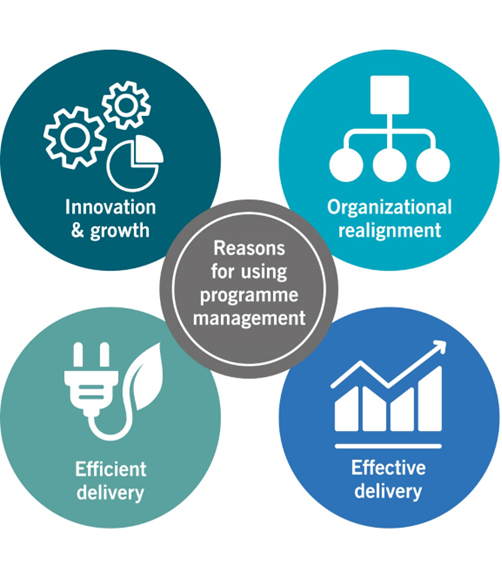 What is MSP?
In today's day and age, where the ability to optimise organisational change is essential, the MSP Foundation 5th edition provides an effective framework to achieve precisely that.
Managing Successful Programmes (MSP) – it seems the name speaks for itself.
MSP is a world-renowned guide to ensuring a seamless programme management experience. It was created as a methodology for those looking to incorporate industry-leading practices when managing larger, more complicated programmes.
MSP stands out through its more incremental approach to the programme lifecycle. Its unique approach encourages programme agility and ensures that programme strategy evolves continually in the face of external changes.
Who is it for?
MSP Foundation is the course to take if you're looking to thrive in the modern programme management industry.
It was formulated with multiple parties in mind. Whether you are project managers, programme managers, business change managers – or simply part of the programme and project delivery team, this Foundation Course was designed for you.
MSP comprises two sections – with MSP Foundation preceding the more advanced MSP Practitioner course. Since this is the first step in your MSP journey, you will be taking the MSP Foundation course. This is optimal for professionals looking to accelerate their careers and push themselves to achieve a higher level of proficiency when delivering change.
For those employees who simply want to improve their understanding of programme management, and become more well rounded in their industry by gaining additional qualifications, MSP can be an excellent option to consider.
From a career perspective, MSP can be a natural stepping stone for project managers taking the leap to programme management. This course can provide a step-by-step approach to making programme-level decisions at a high level – for companies in both the public and private sectors. If you feel like you need that extra boost as a project manager, then MSP may just be the course to take you there. Check out the Axelos website for more information. MSP
What will you learn?
The MSP Foundation exam can be broken down into four learning objectives, as follows:
1. Understand the key concepts relating to programmes and MSP
This is the most basic learning objective. You must understand the nature of programmes and MSP.
2. Understand how the MSP principles underpin the MSP framework
Understand and explain the MSP principles. What does MSP bring to the table?
3. Understand the MSP themes and how they are applied throughout the programme
This is the bulk of the programme. You will learn the most critical MSP themes, as well as the purpose, concepts and details of how these themes are applied during real-life programmes.
4. Understand the MSP processes and how they are carried out throughout the programme
The final objective, and perhaps the most important. This explains the MSP processes and is a real-life application of the content learned.
An overview of the exam
MSP can be studied as part of an open course or as part of a corporate training course with an accredited organisation such as Althris Training. Check out the course details.
The MSP Foundation exam is a closed-book paper consisting of 60 multiple-choice questions to be answered in 60 minutes. A mark of 60% is required to pass.
Pass, and you can be confident that your knowledge of MSP is strong. You have a good understanding of the MSP programme management framework and can act accordingly as a team member within an MSP environment.
The next step? Hone your skills further with the MSP Practitioner course, and become a true expert in your field.